DC Turner's acclaimed animation of Tim's sublime ranty beat-poem 'Storm' is to be aired on ABC2 on Monday 8th July 2013 at 9:15pm according to this ABC2 announcement.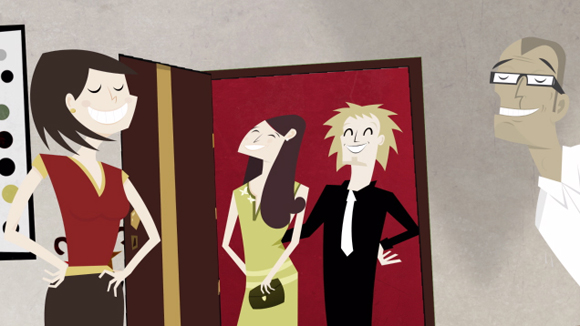 Tracy King, Producer says: "As Storm approaches 2.5million YouTube views, we are continuing to seek new audiences offline as well as online, and are delighted that ABC has optioned the film for television broadcast. Australian viewers will be able to see animated Tim in all his televisual glory, and not one of those obscure 4am timeslots that short cartoons often get relegated to, either. All being well, this will be the first of many TV outings for Storm!"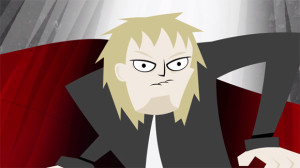 You can look back at Tim, Tracy and Dan's earlier comments when we first announced that the 'Storm' animation was live online, way back in April 2011, here and if you're not able to view it on the telly, perhaps because you're not in Australia or maybe a roo ate the remote… you'll find the film and more information at www.stormmovie.net.
UPDATE: Apologies that this wasn't on your telly-boxes after all. It appears to have been postponed. No information yet on when it will be re-scheduled.