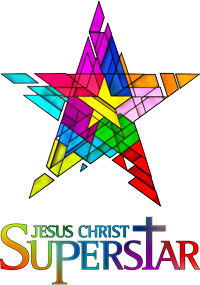 Hosanna! The spectacular Jesus Christ Superstar Arena Tour DVD, with Tim cast in his (award winning) dream role as Judas Iscariot, will be released in the USA on the 10th September 2013! The DVD and Blu-ray are already available for pre-order from Amazon.
The production was filmed over two nights at Birmingham's NIA when the show toured UK arenas in 2012. As well as Tim in the role of Judas, the fabulous cast includes Melanie C as Mary Magdalene, Chris Moyles as King Herod and Winner of the ITV primetime show Superstar Ben Forster in the title role of Jesus.
Here are a few clips to give you a taste of how Tim and the cast entranced audiences, broke their hearts and rocked their asses!

Damned For All Time
Gethesemane
Judas' Death
Superstar
Awesome tambourine action Tim!
By the way: this DVD has been out in the UK since November 2012 and was released in Australia in July this year.