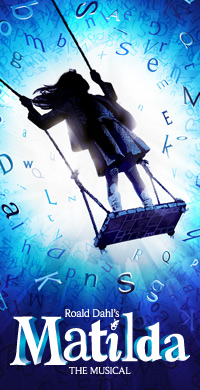 The Royal Shakespeare Company's production of Roald Dahl's Matilda The Musical will hold a special Gala performance in aid of BBC Children in Need.
Taking place on Tuesday 4th November, 2014, the evening will be hosted by Sir Terry Wogan, with the big furry teddy bear (sorry, not that one) the charity's mascot Pudsey, also in attendance.
BBC Radio 2 presenters and celebrities will join members of the public for this splendid evening, where at least 50% of the proceeds from the performance will go to the BBC Children in Need Appeal and its work with disadvantaged children and young people across the UK.
Tickets for this magical Gala performance are already on sale via SEE tickets. Prices range from £20 – £100 with tickets priced at £100 including a glass of Rose Champagne, a programme and a limited edition Matilda The Musical tote bag.
Further information can be found at www.bbc.co.uk/radio2
In more marvellous news: There are now performances of Matilda The Musical, at the Cambridge Theatre, through until 20th December, 2015, with tickets for the new booking period on sale Monday 15th September, 2014.