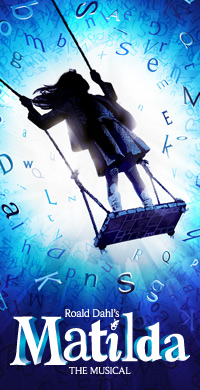 Australians, it's time to get excited!
Back in February we told you that Matilda was heading to Sydney and finally, after months of waiting, you'll be able to grab yourself some tickets to see this ridiculously brilliant, multi-award-winning musical with your own eyes!
Performances at the Sydney Lyric Theatre start on the 28th July 2015 and you'll be able to buy tickets from 9am tomorrow morning (15th October 2014) at Ticketmaster.
Tim said: "I am incredibly excited that Matilda is opening in Sydney. Ten years ago this month, I was writing songs for the 2004 Christmas show at the Old Fitz in Woolloomooloo. The first time I straightened my hair and put on thick eye make-up was downstairs at the Seymour Centre. I even wrote songs for the musical that opened the Joan Sutherland centre in Penrith, (the opening song of which I extensively stole from when I wrote the opening number for Matilda).
Last year I fulfilled a dream of acting in a Stoppard at the Sydney Theatre Company. Long before anyone took much notice of my silly tunes, Sydney offered me some of the most edifying and hilarious experiences of my career. The thought that in less than a year, the Lyric's curtain will be opening on our darling Matilda feels just perfect."
And if all that wasn't enough to whip you into a fevered frenzy, here's a trailer for the production!