Tim'll be joining the Festival Supreme line-up, at the Shrine Expo Hall & Grounds, Los Angeles, on Saturday 10th October, 2015.
Jack Black and Kyle Gass of Tenacious D have once again put together an extraordinary line-up for their third LA comedy rock festival, including Die Antwood, The Kids In The Hall, The Darkness, Dan Deacon, Jenny Slate, Big Freedia, Amy Poehler, Kristen Schaal, Tenacious D (of course) and many many more. See the poster below.
You'll find the full line-up and detailed festival information on the Festival Supreme website.
Pre-sale tickets are available Tuesday, June 9th at 10am PST through to Wednesday, June 10th at 10am PST from FestivalSupreme.com, password "SUPREME".
Tickets will go on general sale Thursday, June 11th at 12pm PST.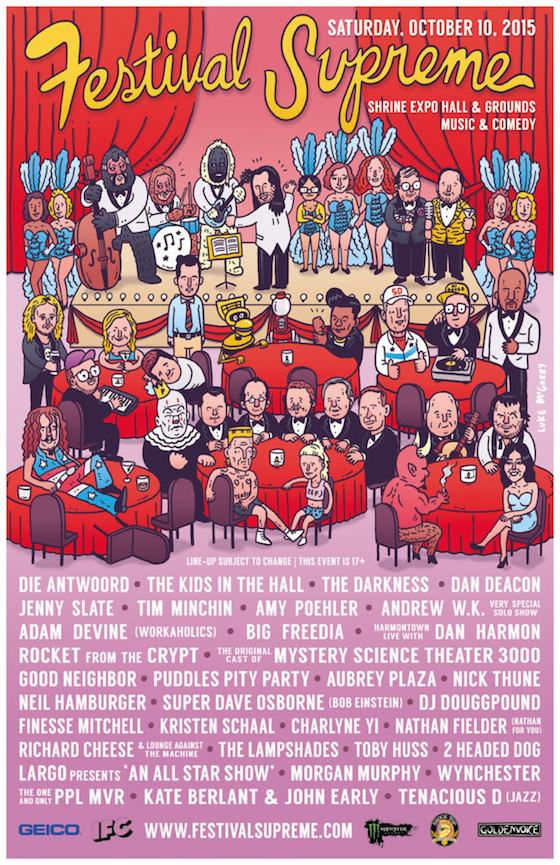 This space intentionally not minchining The Great Visa Fuckuppery or subsequent Fuckuppery Make-uppery…