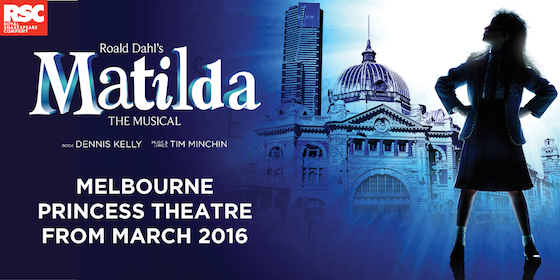 After the exciting announcement last month that Matilda the Musical will be heading to Melbourne, we can announce the four leading ladies who will be taking turns to play the title character!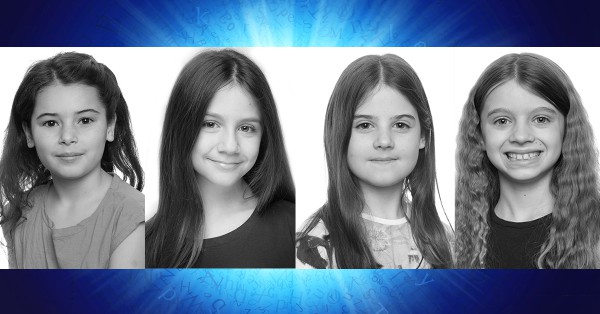 The four young actress taking on the role of Matilda are (from L-R) Dusty Bursill, Tiana Mirra, Alannah Parfett and Ingrid Torelli.
They will be joined by the full Original Australian Adult cast from Sydney, including the principals (in alphabetical order), Marika Aubrey (Mrs Wormwood), Daniel Frederiksen (Mr Wormwood), Elise McCann (Miss Honey) and James Millar (Miss Trunchbull).
Matilda's classmates will be played by Charli Bowers, Freya Cantwell, Keely Corcoran, Jack Coyne, Jeremiah Duncan, Shyla Farrugia, Tahlia Gerosa, Cooper Guinea, Jazi Hall, Kushinka Jayewardene, Andre Karabajakian, Kathleen Lawlor, Campbell MacCorquodale, Thierry Mendoza, Chloe Ngo, Chihana Perera, Adam Punsalang, Kyle Reynolds, Orlando Schwerdt, Hudson Sharp, Daniel Stow, Alistair Touliatos, Caleb Waterworth, Tahlia Williams and Mackensie Young.
The Melbourne run will commence mid-March at the Princess Theatre and tickets are on sale now from Ticketmaster!
To learn more about the Australian production of Matilda the Musical and hear some previews of Tim's songs for the show, visit their website. If you want to know all about the show's journey from a small theatre in Stratford-upon-Avon through to being a worldwide smash hit, you can have a read of that here.