Matilda The Musical is up for the Magic Radio Audience Award, part of this year's Laurence Olivier Awards. This is the only Olivier to be decided entirely by public vote, so now's your chance to have your say.
As Matilda holds the current World Record for the number of Olivier Award wins, with a splendiferous seven awards, winning an eighth would set a whole new record and rewrite the record books!
You can vote for Matilda The Musical here (until 12:00 on Friday 11th March).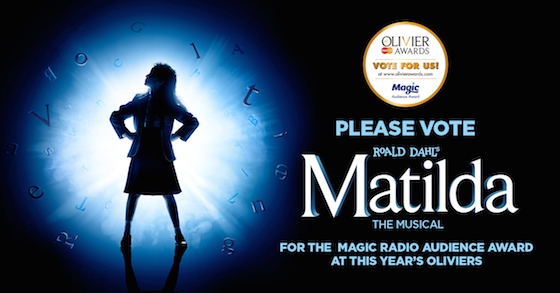 If you've already voted for Matilda The Musical – thank you!
The top four shows will be announced on Monday 14th March live on Magic FM and the overall winner will be announced at the Olivier Awards ceremony at the Royal Opera House on Sunday 3rd April.