"Late one night, for no particular reason, something stirred in the black mud at the bottom of Berkeley's Creek…"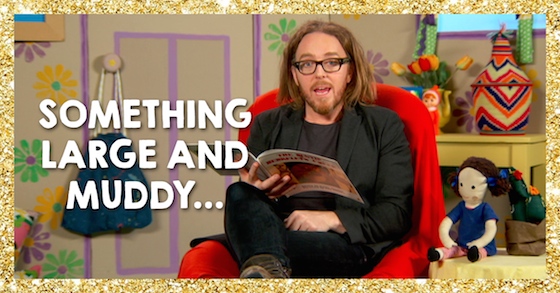 Last month, ABC KIDS presented a series of Play School Celebrity Covers in celebration of 50 years on air for the adored children's series. In Tim's mini-episode, The Bunyip of Berkeley's Creek, he reads the inspiring story of an existentialist Bunyip seeking identity.
The star-studded PLAY SCHOOL: FAMOUS FRIENDS is now available on CD & DVD from the ABC Shop.
Also available from Google Play in Australia.