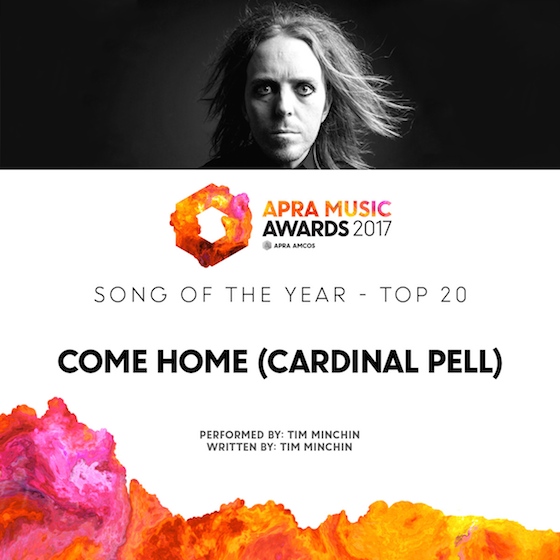 APRA members across Australia have voted to shortlist Come Home (Cardinal Pell) for the 2017 APRA Song of the Year. This is the largest peer-voted music award in Australia.
The Top 20 will now be voted on by a specialist Voting Academy, consisting of previous nominees from the Awards' 23 year history, with the nominees announced in early March. For more information head to the APRA website.
There's even an APRA Song of the Year Top 20 playlist on Spotify, which you can listen to for free here or if you use the Spotify app, search for user: apraamcos to find the playlist.
Proceeds from Come Home (Cardinal Pell) continue to be donated to the survivors of clerical abuse. You can buy the song here (as well on other platforms) and you can also purchase the video here
Here's Tim's blog, from February last year, about why he wrote and released the song as a charity single and his follow up statement.