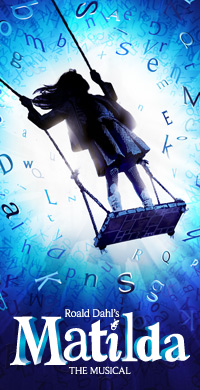 The critically-acclaimed Australian Production of Matilda The Musical will premiere at The Civic in Auckland this August for a strictly limited season: Arriving 18th August, 2017 and running until the 22nd October, 2017.
Tickets on sale 3rd April and available here.
Catherine Mallyon, RSC Executive Director, said: "We are thrilled to bring our production of Matilda The Musical to New Zealand and we hope audiences here will take Matilda to their hearts, as they have done in Stratford-upon-Avon, London, the United States of America, Canada and Australia."
The Australian Production of Matilda The Musical is the most awarded musical in Australian theatrical history having scooped a record-breaking 13 Helpmann Awards, winning every possible musical category AND Matilda has just been nominated in all possible categories of Melbourne's "peer recognised" 2017 Green Room Awards, including Best Musical Theatre Production.
Matilda The Musical was also recognised by Ticketmaster as Best-Selling Musical in the theatrical category and Most Popular Event overall, across all of Ticketmaster's events over the last 12 months – in the inaugural Ticketmaster TM LEGENDS Awards.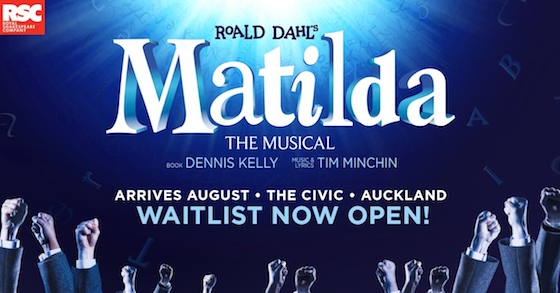 (Updated 6th April to add dates and ticketing details.)