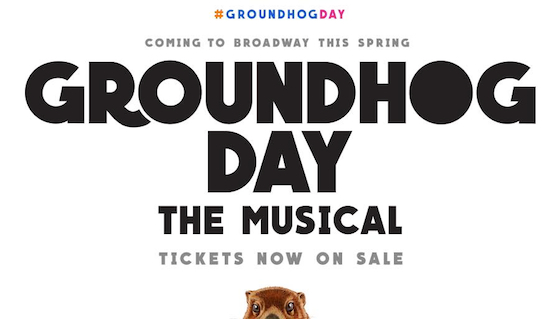 The Broadway company is spending this weekend in the studio to start recording the new Groundhog Day album for release this spring. Whoop!
The album will be produced by Tim, Chris Nightingale and Michael Croiter.
Groundhog Day begins performances at the August Wilson Theatre, NYC, on March 16th, with opening night set for Monday, April 17th.
Tickets are available from www.groundhogdaymusical.com where you'll also find more information about the show and full cast details etc, or you can take a look at an earlier blog here.
Masterworks Broadway and Broadway Records are partnering to release the Original Broadway Cast Album.