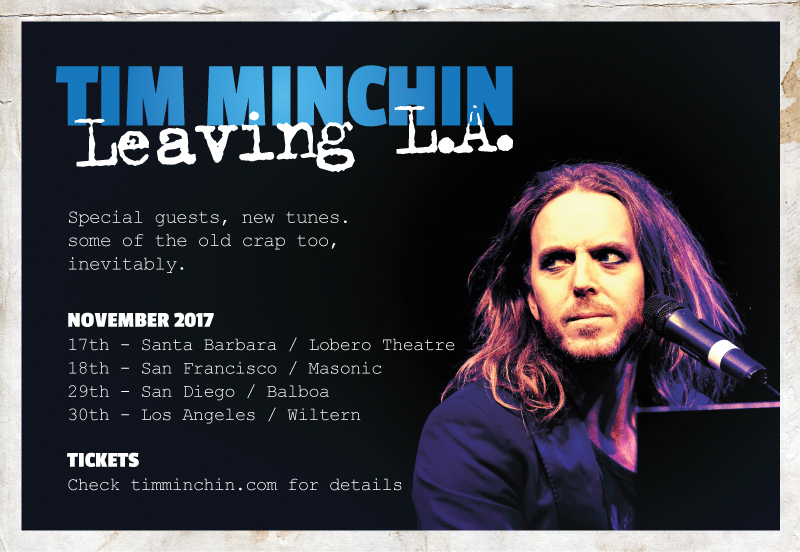 ICYMI
Hi.
In December, I'm moving to Sydney with my family, so it might be a good while before I play West Coast US shows again.
This micro tour is a happy-sad farewell to this lovely-wild city (and brilliant-crazy-scary country) that we've lived in for 4 years.
The gig will be a bit different. There are some guest musos lined up, and I'll be playing songs rarely heard. And plenty you have.
It'll be special, I reckon. Come come.
LoveT
Tim Minchin: Leaving LA
Santa Barbara / Lobero Theatre
17th November, 2017
Tickets
San Francisco / The Masonic  
18th November, 2017
Tickets
San Diego / Balboa Theatre  
29th November, 2017
Tickets
Los Angeles / Wiltern Theatre
30th November, 2017
Tickets