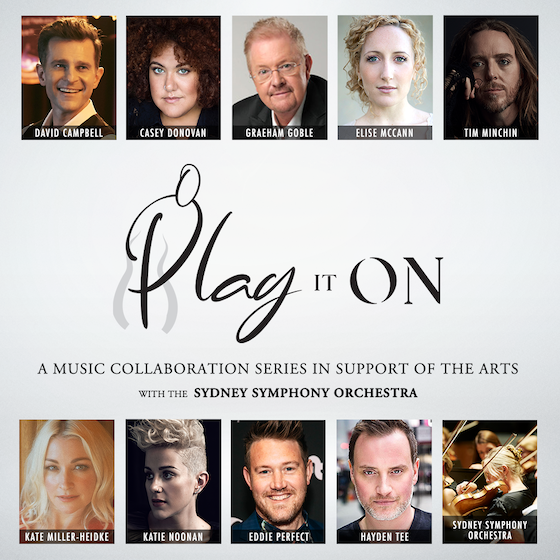 Tim will be performing one of his compositions from Matilda The Musical with Elise McCann, Hayden Tee and the Sydney Symphony Orchestra for PLAY IT ON, a unique online concert in support of Australian artists who have lost income as a result of the nationwide shutdown of the live entertainment industry.
Thursday 9th July at 7pm (AEST)
The concert will stream free-of-charge worldwide via the Sydney Symphony Website and the Sydney Symphony Facebook page
Enjoy the virtual concert and please donate, if you can, here: abfnsw.org/play
Funds raised will be directed to Actors Benevolent Funds and Trusts in each state, as well as Support Act, recently founded to support actors, musicians and arts workers who are struggling as a result of shutdowns.

PLAY IT ON is an initiative created by Australian performer Elise McCann: "Each of the composers, orchestrators, performers, audio engineers, graphic designers, video editors, and a whole array of creative individuals have donated their time and talent to create this project and give back to their community.
Play It On is a chance for the Australian public to show their support for Australian artists as we raise funds for individual workers nationwide. It is also a chance for audiences to come together and be entertained, inspired, uplifted and moved — which is what arts and culture is all about."
More details on the Sydney Symphony website here.
Footage of the concert will be made available after the event, so you'll be able to catch-up and donate then if you wish.