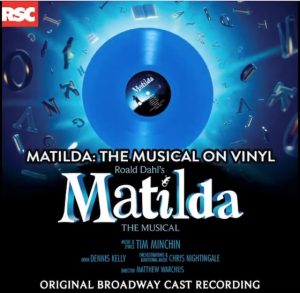 The limited edition double vinyl Matilda The Musical Broadway Cast Recording is now available for pre-order exclusively on Broadway Records.
Printed on BLUE VINYL, it's the first release to have the songs in show order. It's also the first physical format to include the special bonus tracks 'Perhaps a Child' and 'Naughty' (sung by all four Tony award-winning Matildas).
More details and you can pre-order a copy for your turntable here.
Release Date: December 4th, 2020