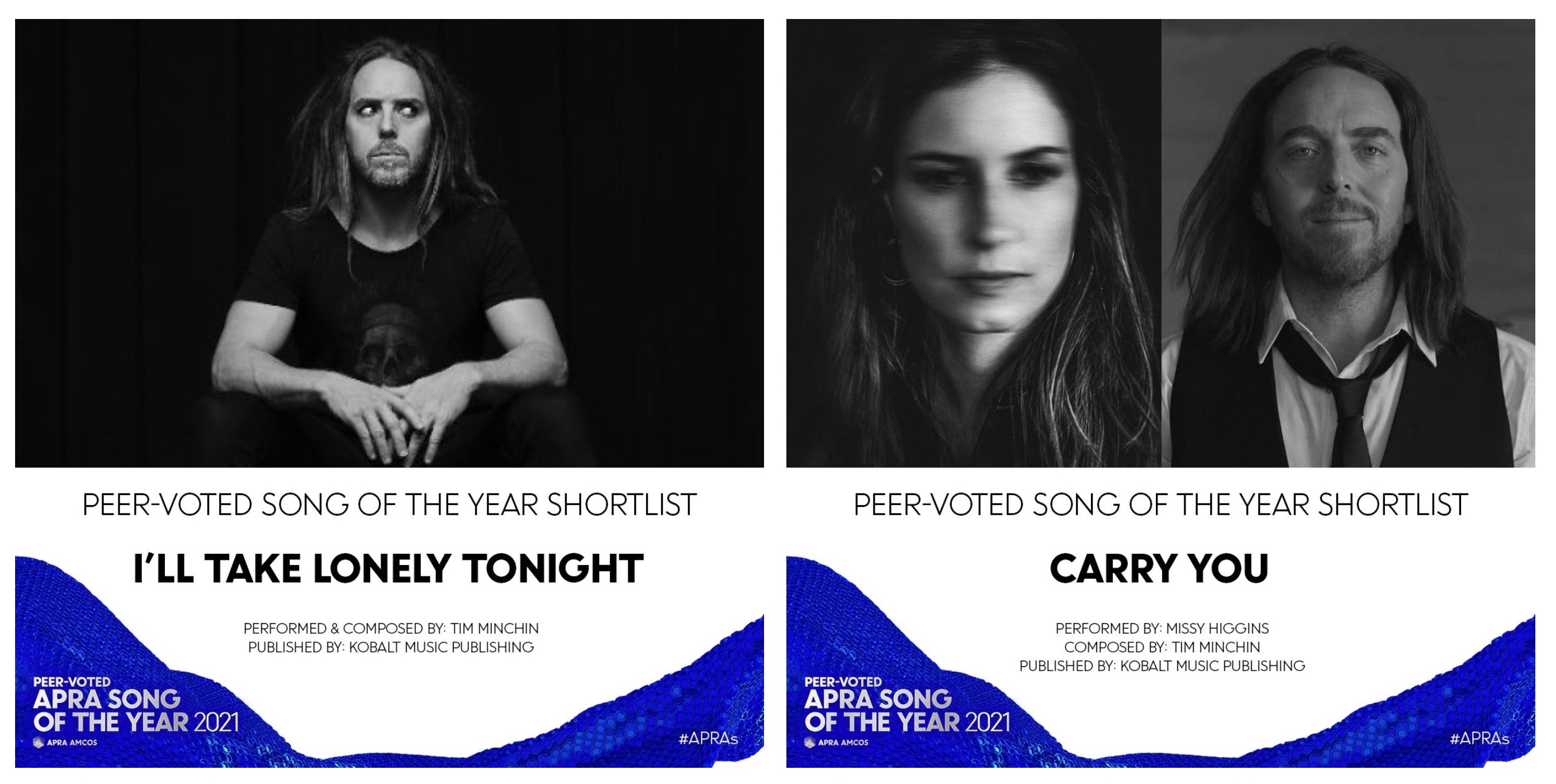 Tim: "This is exciting. I have two songs on the shortlist for APRA AMCOS Song Of the Year. There are many excellent songs on the list, including a statistically unlikely number of West Aussies, which is nice, if you're into parochialism, which I am, rarely. This is the award that Paul Kelly won a few years ago for "Firewood and Candles", which my band and I performed at the awards dinner. Last time I was nominated was for Come Home (Cardinal Pell), which Kate Miller-Heidke performed when it ended up in the top 5.
So there."
The APRA Music Awards celebrate excellence in contemporary music, honouring songwriters and publishers who have achieved artistic excellence and outstanding success in their fields.
The Song Of The Year shortlist will be cut down to five final nominees in March, before the 2021 APRA Music Awards take place on Wednesday 28th April at the International Convention Centre Grand Ballroom at Darling Harbour in Sydney.