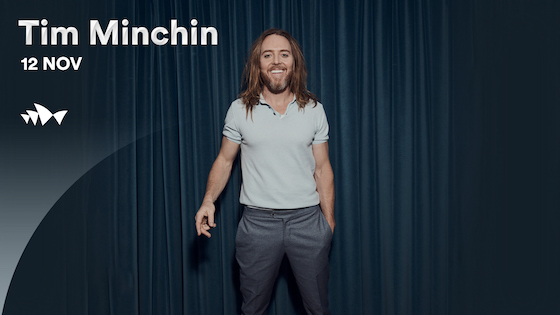 Tim's returning to the spectacular Sydney Opera House Forecourt stage on Saturday 12th November for a special performance with his 8-piece band as part of the Opera House's 50th Anniversary. The famous Forecourt stage is framed by the sails with the Harbour Bridge as a backdrop.
TIM MINCHIN
Sydney Opera House Forecourt
Saturday 12th November 2022
TICKETS go on sale 9am AEST Friday 30th September here.
Tim says this'll be "a festival set that we've been performing, loads of songs, improvised rambling in between, me running around on stage being a goose and you having a good time".

Heads-up! There's a Pre-sale here for you which opens at 12pm AEST on Wednesday 28th September. (Due to expected high demand, you may be placed into a queue to purchase tickets).