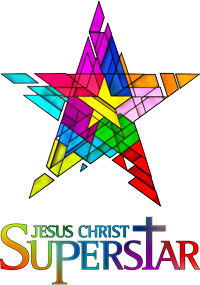 The second Jesus Christ Superstar UK Arena Tour kicked off last night in Glasgow! Tim's reprising his award-winning performance as Judas Iscariot, for one last tour, while Melanie C and Ben Forster will also be returning in their roles as Mary Magdalene and Jesus. Chris Moyles is back to play King Herod and Alexander Hanson takes on the role of Pontius Pilate again.
The spectacular show will now go on to visit: Birmingham, Leeds, Newcastle, Cardiff, Nottingham, Manchester, London and Liverpool.
If you want to take your final chance to see Tim brooding, rocking and [spoiler alert] dying in dreadlocks and tatts in the Jesus Christ Superstar Arena Tour then you can see the full list of tour dates and ticket availability at www.jesuschristsuperstar.com.