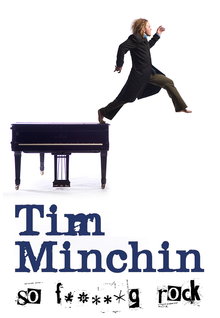 It's finally time to announce something that's been on most North American fans' wishlists – region 1 DVDs!
Comedy Dynamics released So F**king Rock Live and Tim Minchin and the Heritage Orchestra on streaming site Hulu (and Netflix for the Heritage Orchestra show) earlier this year and now they're releasing both shows on DVD!
The DVDs are being released on 20th January 2015 – a bit too late for Santa to leave them under your tree, but we've heard that they make equally as excellent birthday presents!
They're available to preorder from Amazon (US and Canada) from the following links: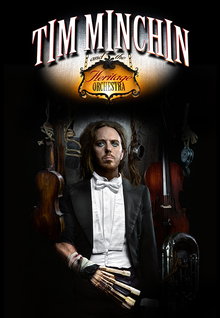 So F**king Rock Live was filmed at the Bloomsbury Theatre in London, way back in May 2008, and features all of Tim's greatest hits from his first two shows, Dark Side and So Rock. It's filled with such musical highlights as Canvas Bags, If You Really Loved Me, Some People Have It Worse Than I and You Grew On Me.
Tim Minchin and the Heritage Orchestra was recorded at the Royal Albert Hall in London in April 2011 and includes a mix of spectacular reworkings of classic Tim tracks and funky new tracks written especially for the show. The tracklisting includes delights such as The Pope Song, Lullaby, Not Perfect and Thank You God.
Both shows also feature fabulous Minchin choreography, his trademark big hair and bare feet, and some hilarious talky bits.
Still not convinced? Then here are some preview clips for you!