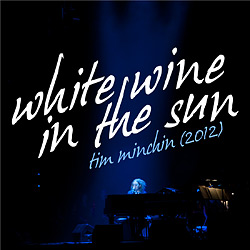 As in previous years, all November, December and January profits from the sale of Tim's beloved sentimental Christmas song, White Wine In The Sun, will go to The National Autistic Society (NAS) which provides support, information and services for people with autism and their families and campaigns for "a better world for people with autism".
There are two versions; the 2009 solo version and the 2012 studio version, with strings, french horn and more.
Along with the UK iTunes link above, here are a few more of the places you can download the 2012 single internationally: iTunes , Amazon (UK), Amazon (US) and 7digital.
If you have it already, you may fancy gifting it, along with the socks, jocks or chocs…