Following its hugely successful and critically acclaimed premieres in Australia and the UK, UPRIGHT will begin its exclusive US premiere on Sundance Now on Thursday, August 6th, 2020 with the first two episodes. (If you're in the US you can use the promo code 'UPRIGHT' to join Sundance Now for a 30-day-free-trial).
Shannon Cooper, VP of Programming, Sundance Now, said: "With its brilliant mix of humor and heart, plus a spectacular setting and mesmerizing performances by Tim Minchin and Milly Alcock, UPRIGHT has all the elements to become a favorite of Sundance Now subscribers. We're thrilled to work with Tim Minchin and eOne to bring this beloved Australian series to U.S. audiences."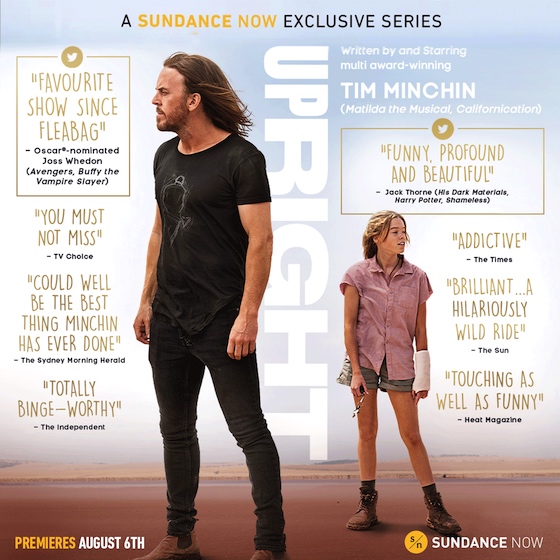 For more information about UPRIGHT take a look here.