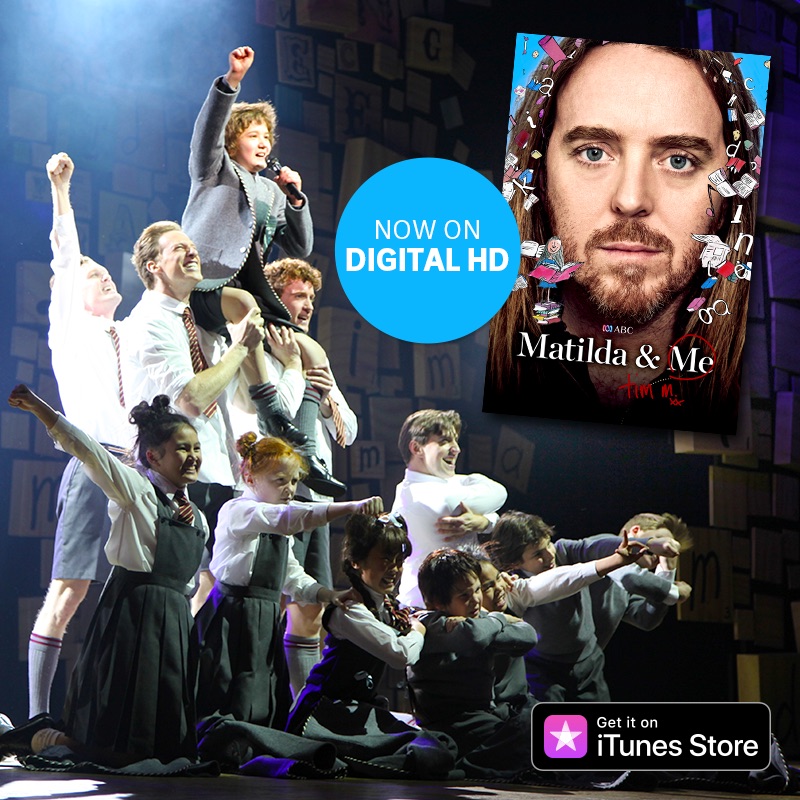 ABC has released Matilda & Me to rent or buy on iTunes in the UK and Ireland!
UK: https://ab.co/MatildaandMeiTunesUK 
Ireland: https://ab.co/MatildaandMeiTunesIre
Narrated by Tim's sister Nel, who co-directed with Rhian Skirving, Matilda & Me tells the story of Tim's journey with Matilda The Musical to the Sydney Lyric Theatre. The doco includes a mix of rare family footage, interviews, musical performance and Australian Matilda The Musical rehearsals. More details here.
Matilda & Me is already available on DVD in the UK and DVD and iTunes in Australia.